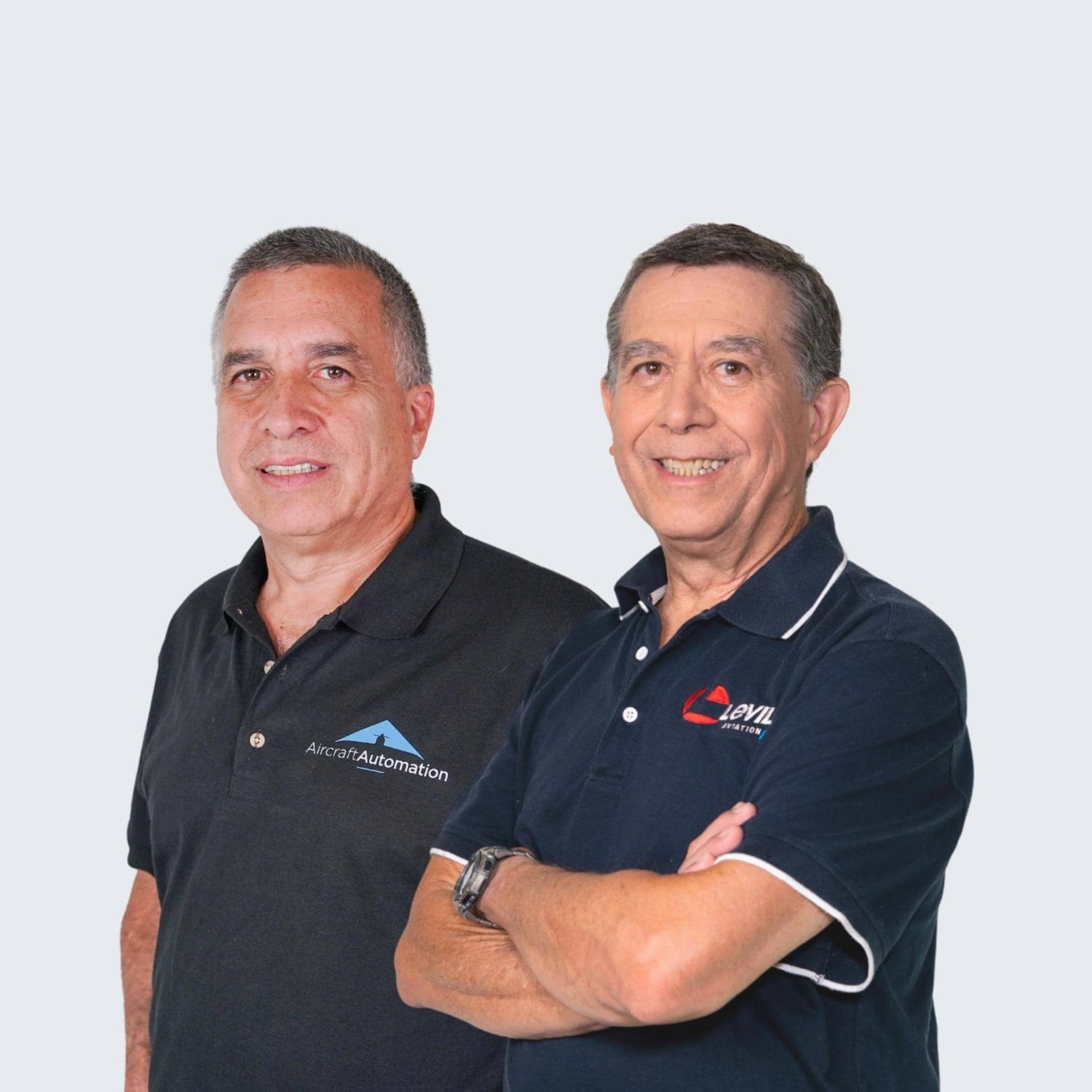 Who Is Behind Aircraft Automation?
We are a family-owned, Central Florida-based company established in 2018 dedicated to designing and manufacturing aviation instrumentation that follows the footsteps of Levil Aviation, our sister company.
We noticed that new technologies had been widely used in motor vehicles for many years, but aviation was left far behind. That is why we created Aircraft Automation, to vastly improve cockpit automation.
The two brothers, Ruben Leon from Levil Aviation and Carlos Leon from Aircraft Automation, joined forces in this automation enterprise with a dream. This dream will not stop until we turn your cockpit automation goals into reality without compromising weight, safety, and reliability. There is no limit to what can be invented; it never ends.